Articles > TT > DED proposes Vision Nine as commercial manager for TT and Classic TT
DED proposes Vision Nine as commercial manager for TT and Classic TT
PUBLISHED THU 17:11, 24 MAR 2016
|
UPDATED FRI 23:23, 26 AUG 2016
|
BY RAN DAVIES
Big news for the future of the Isle of Man TT races as a new global management partner may soon be announced.
The Department of Economic Development (DED) is to seek the approval of Tynwald to appoint UK events company Vision Nine as the promoter of the TT and Classic TT Races.

Vision Nine has targets that would see spectator numbers for the TT and Clasfdc TT grow significantly by 2026 while generating double the economic benefit for the Isle of Man and a DED saving of £23 million.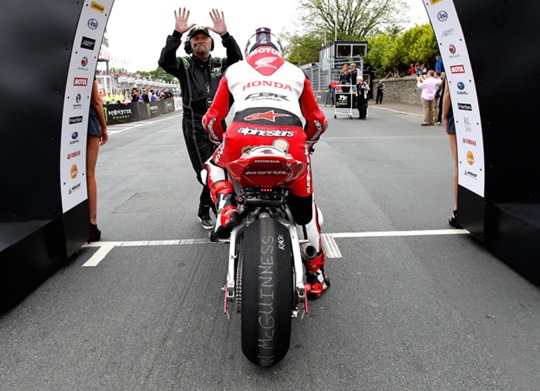 < Use this Send button to send this page to a friend in a private Facebook message
Gary Thompson MBE BEM, Clerk of the Course, TT Races said:

"On behalf of ACU Events Ltd, we would be pleased to work alongside Vision Nine who have been identified as the preferred Bidder for the Isle of Man TT and Classic TT festivals. While there may be some changes with regards to the promotional aspects of the TT, the Race Organisation, the delivery of the practice and race schedules and the overall safety and marshalling of the event will not be compromised and from a Race Organisers point of view it will be "business as usual."

"ACU Events Ltd will continue to carry out the Risk Assessment process, review the safety of the TT Mountain Course prior to the event and deliver the TT Races in the same way and we look forward to working with Vision Nine in taking forward the TT Races into a new era."

Julian Topham, CEO Vision Nine, commented:

"We are very pleased to be identified as the preferred partner to drive the Isle of Man TT forward. We will be working alongside the Department of Economic Development and all key stakeholders to enhance visitor experience and grow the TT races and their coverage. We will also continue to work with the army of volunteers who bring such a significant contribution to the event.' The selection of Vision Nine follows a formal tender process, commenced on 2nd November 2015, to identify an independent partner to take a significant level of operational, promotional and commercial delivery responsibility for the TT and Classic TT races. The proposed contract is for a period of 10 years with an option of a further 5 year extension. Their appointment would begin in 2017 with the 2016 TT and Classic TT going ahead as planned."

Tynwald will be asked to approve the appointment of Vision Nine at the sitting of Tynwald on Tuesday 12th April 2016.

Please share if you found this article useful

Like our Facebook Page